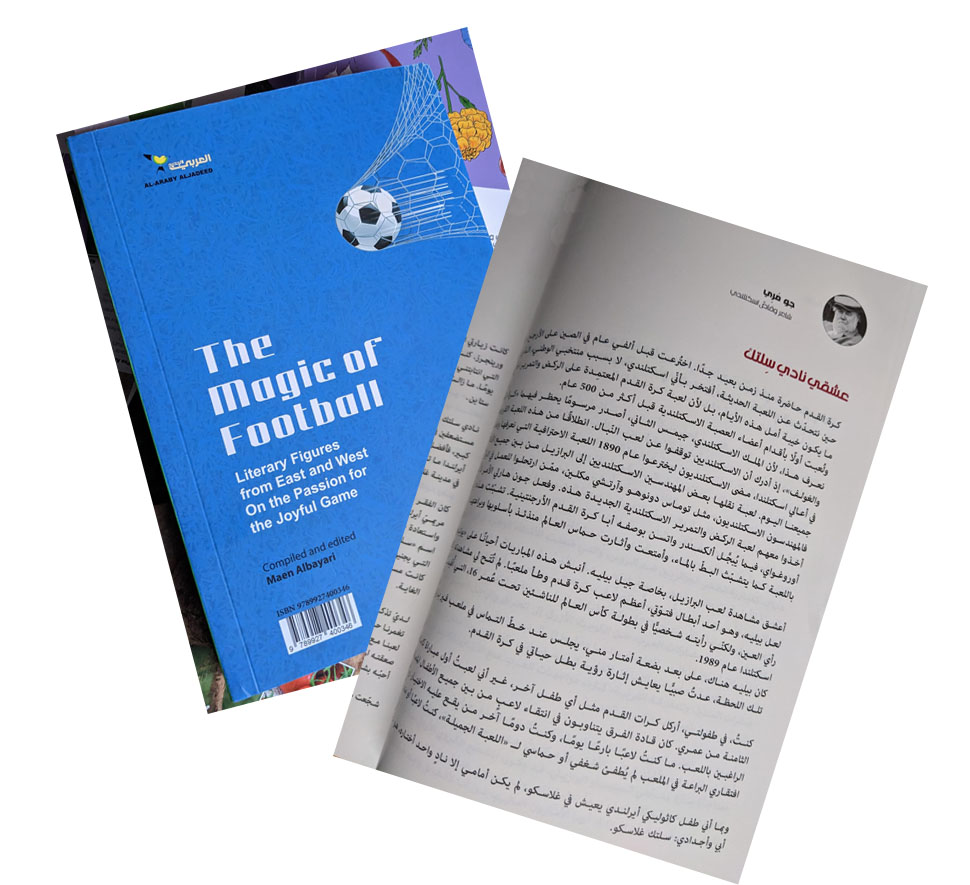 Football has been around for a very long time, most likely invented 2,000 years ago in China. However, when it comes to the modern game, I am proud to be Scottish, not because of my national team, which often disappoints these days, but because the running, passing game of football was first created and played by Scottish Clan members over 500 years ago. We know this, because Scots King, James II, decreed both "Futebawe and Golf" banned as he felt Scots has stopped practising their archery.
From that medieval game in the highlands of Scotland, Scots went on to create, in 1890, the professional game we all know and love today A game some Scottish engineers transported to, of all places, Brazil!
Scots engineers like, Thomas Donohoe and Archie McLean, who went to work in Brazil, took with them this new Scottish passing and running game. John Harley did the same for Uruguay, while Alexander Watson is revered as the Father of Argentinian football. These nations took to the game like ducks to water and have ever since entertained and excited the world with style and skill.
I love watching Brazil play, but especially the Pele generation. I sometimes seek these games out on YouTube. Pele, a boyhood hero of mine, is, arguably, the finest player ever to grace a football field. I never got to see him play live but I did see him at the FIFA U-16s Word Cup tournament held in Scotland in 1989. There was Pele, a few metres from me, standing on the touchline at Fir Park. In that moment I was, again, a small boy experiencing the excitement of seeing my lifelong footballing Hero.
As a boy I kicked footballs like every other kid, but I was 8 years old before I played in a full game. Team captains would take turns to pick a player each from all the kids lined up wanting to play. I was never very good and was always the last to be picked. However, my lack of skill on the park never dulled my passion or enthusiasm for "the beautiful game", whether playing or watching.
As an Irish Catholic boy living in Glasgow there was only ever one team for me, the team of my father and my grandfathers, Glasgow Celtic. My first visit to Celtic Park was an evening game between Celtic and Rangers under-16s – I was nine years old. On a dull, wet evening, I walked up the stairs and out onto the terraces. The excitement of seeing the bright green of the grass under the floodlights for the first time is a memory that has never left me. It still excites me today, 60 years later, when I get to the top of the stairs to take my seat in the Jock Stein Stand.
Celtic Football Club is an extremely important cultural symbol for my community, in Glasgow and far beyond. Until quite recently, the Irish were an underclass in Britain, especially here in the west of Scotland. In Glasgow, Irish folk were subject to considerable prejudice – the best jobs or housing were never for us. When Celtic Football Club was created, the great famine of Ireland was still a living memory for those forced to emigrate from their home. Many ended up in the large sea port city of Glasgow.
Poverty among Irish Catholics in Glasgow was rife. On 6 November 1887 a young Irish Marist, Brother Walfrid, founded a new football team in east Glasgow. He did this to tackle poverty and to give some pride back to Irish people in Glasgow. He called it Celtic Football Club. The name Celtic was chosen to reflect the common roots of Scots and Irish. Money raised by the club was used to help the poor in the east end of Glasgow, regardless of creed or race. Helping the poor was the reason for the birth of my club and that philosophy continues to this day; I am proud to support that.
I have a season ticket to Celtic Park. It is a great joy when we win, but it can be so disappointing if we play badly and lose. European nights at Celtic Park have an incredible atmosphere. A few years ago we played Bayern Munich and were beaten in an excellent match. Bayern's Arjen Robben was the star of the night. He looked visibly shocked when, as he walked off the park, the Celtic support gave him a standing ovation. That's what I love about Celtic. We truly appreciate those who make the game beautiful.
I have supported the club all my days, but the greatest and most exciting footballing moment of my life was when Celtic played Inter Milan in the 1967 European Cup final. I was 13 years-old and, glued to the little black and white television in our living-room, we were all about to witness Glasgow Celtic's finest hour. Inter Milan was arguably one of the best club teams in the world. That day Celtic played with skill, style and pace, but went behind early to a soft penalty. Undaunted, Celtic continued to play their passing style at great pace. Inter had no answer to Celtic's attacking style.
25 May 1967 was a wonderful day to be a Celtic supporter. I laughed, cried, screamed, held my breath and in the end Celtic won the match 2-1 with goals from Tommy Gemmell and Steve Chalmers. Italian Goalkeeper, Giuliano Sarti's performance in that final was the best I have ever witnessed. Were it not for him, Inter would have been humiliated by Celtic in Lisbon.
That day, this over-excited boy watched his team become the "Lions of Lisbon" as Billy McNeill became the first captain of any British team to hold aloft the greatest club trophy in the world. I have had many wonderful moments watching Celtic since then, but that day, watching Celtic win the European Cup, remains the very best of my football memories.